Over the last year the lack of proper connection with friends has been tough. I think some of us have forgotten the importance of friends. Zoom quizzes are one thing, but real life connection is quite another.
For me, I struggled during the pandemic for some reasons (kids, work, boredom, homeschooling) and in other ways I was feeling pretty good (time to focus, feeling more relaxed, time for my children) but I did have a feeling of underlying flatness and yet it was something I couldn't put my finger on.
It wasn't the endless cooking, cleaning and only seeing people who I had either married or given birth to (and the cat!) that was grinding me down a bit, instead it was the lack of laughter and being with friends that know me well. I had missed the small-talk, the inspiration that friends unknowingly waft over to me, the idle chit-chat, the talking about where we grew up and being with people that I really really like.
Myself and two secondary school friends (one of which I hadn't seen for 30-years!) booked a hotel stay in Cambridge as soon as we knew the lockdown restrictions were lifting and we got together at the weekend in the full glory of the british wet weather.
Actually, the weather was irrelevant. The meeting place was irrelevant. It was all about the people and our connection. I cannot explain how good it was to see people that I had grown up with. We were only at school together for 3 years, after which I moved school and mainly only kept in touch with one of them, but those years were probably the happiest of my life. I'd met people who were on my wavelength. We were giggly, silly, naughty, daring and we laughed all the time, and even after 30-years that hadn't changed one bit. Within 10-minutes of seeing each other, I thought I was going to combust whilst we were reminiscing about some of the people at our school.
We laughed all day long.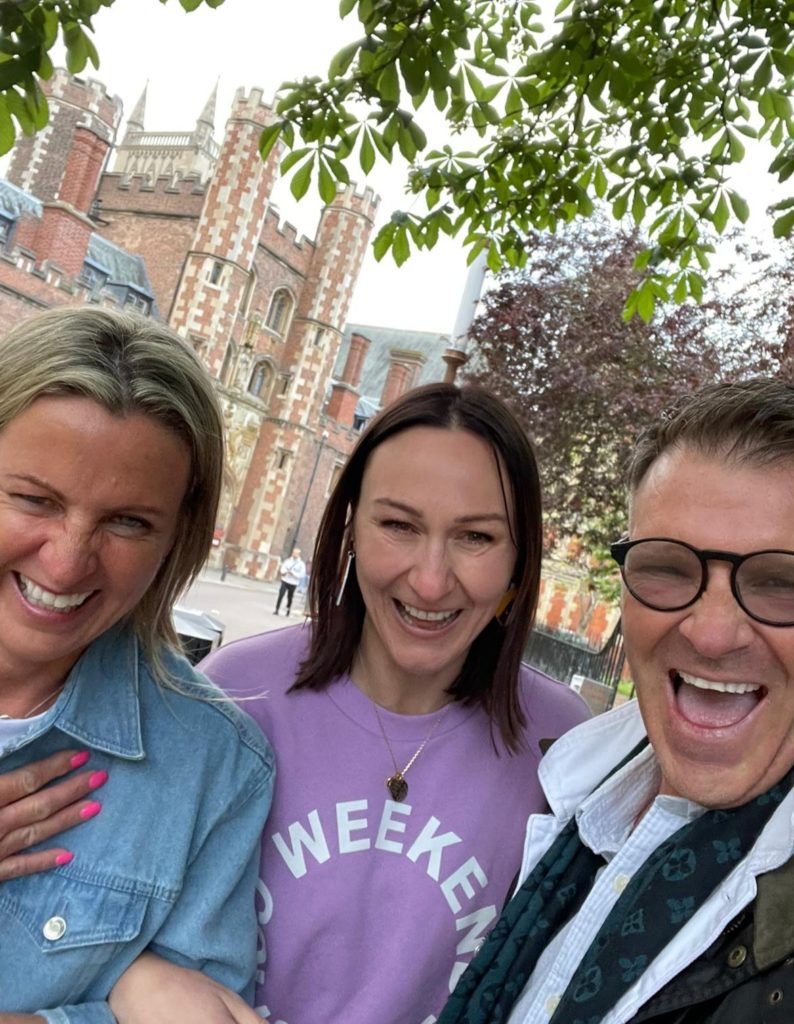 I came away from the weekend feeling like me again. I hadn't really realised that some little parts of me had faded over the years, but good friends can change this. Friends really do make things better.
Dictionary meaning: Friend; a person with whom one has a bond of mutual affection.
Seeing friends after all this time was a sensory delight and I believe that is what so many of us have missed; the 5 senses – Sight, Sounds, Smell, Taste, Touch. Our senses need to be used in order for us to understand the world around us. I believe that during lockdown our senses were only being used on a base level, at least mine were. Not many of us were doing anything new, and even if we were, the likelihood was that we had a mask wrapped around our face which obstructed one obvious sense; the sense of smell. There was also the social distancing and no touch thing, which for a lot of people is almost unbearable. Seeing my friends this weekend made me recognise that as humans we need to do new things, we need to use our senses, we need to be stimulated in order to feel good, we need to explore and have experiences – we need to see, hear, smell, taste and touch (that's if we are lucky enough to have all of them working).
My weekend of laughing, walking in the rain, eating garlicky italian foods, drinking prosecco and limoncello, grabbing my friends arm, eating a slightly stale hotel breakfast in bed, sleeping in clean hotel sheets, reading through a menu, drinking tea with rubbish milk, borrowing my friends toothpaste, smelling perfume on my friends and sitting in a fusty taxi totally cemented that – and I feel better because of it. For the first time in ages I properly used my senses.
So if you are feeling a bit flat as lockdown lifts here in the UK, book something with friends that truly make you feel good, something perhaps that ignites your senses. It doesn't have to be a boozy hotel stay like mine was, but a day out with good friends (without kids if you are a parent) to kick-start your sensory system will really really help your mood and your general wellbeing.
Lucy – Geriatric Mum
Lucy Baker is a confidence coach and founder of this blog and the fab facebook group We Are Geriatric Mums which currently has 2300 Mums who happen to be older in it.
Instagram @geriatric_mum and she_coaches_confidence